Other regions
The Adele Group is the only franchisor to offer as many competitive advantages. Upscale lettering of your commercial vehicle, exclusive gratuities, high-performance cleaning products and access to our customer management software.
No other franchisor offers a concept as performing and appreciated by its franchisees across the entire industry. This has already led to many franchisees acquiring a second and third franchise. Some even got to sell their franchise for an interesting profit after building an engaged customer base.
Join a team without borders!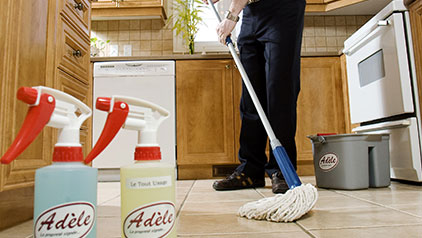 Regional Business Developers
Based on our qualifying criteria and market availability, we evaluate our candidates' suitability for a Master Franchise or a Single Unit Franchise. This ensures that each candidate is placed into the best position for success.
An Adele Master Franchise oversees approximately 70 Adele franchises, all of which provide a recurring income. Because of the level of this opportunity, we look for highly qualified individuals possessing significant business experience and financial resources – those who have successfully owned or managed multiple business units or led several departments. Generally, we require a minimum of $80,000 – $100,000 of non-borrowed personal resources to consider you for a master franchise.
This investment is worthwhile, as you will earn:
Sales royalties from the franchises under your masterful supervision.
Franchise fees for all franchises sold.
Commissions on every product sold in your territory.
If you do not have the business experience or financial means to join Adele's master franchising team, purchase an Adele franchise. This opportunity also offers numerous advantages, including all of the support and training you will need to succeed within our solid organization. We want you to own a thriving business, and we look for persons who can be their own boss, lead his or her employees toward success, aren't afraid of manual labor, and can work during the day. No prior business experience is necessary, but we do require a minimum of $5,000 in personal resources to consider you for a franchise.
Create a promising future for yourself
Join Adele and become a recognized business leader in your community! The best predictor of future success is past performance, and we've been proving that since 1994.
Request information on the Franchise